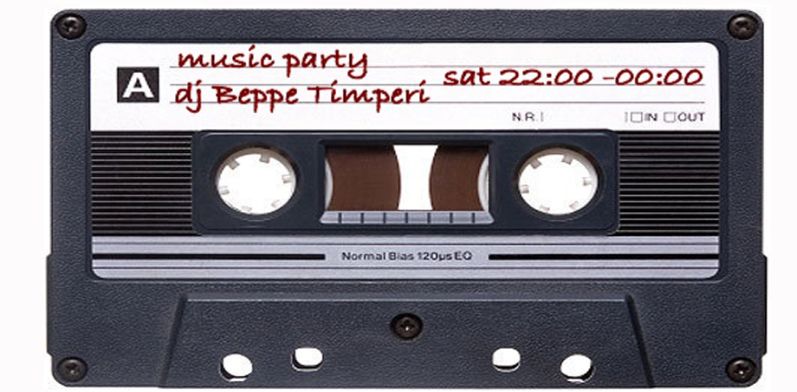 Earth Wind and Fire – Can't Let Go
Cerrone – Supernature
Chic – Everybody Dance
Rose Royce – Is It Love You're After
Herbie Hancock – Rockit
The Whispers – And The Beat Goes On
Stacy Lattisaw – Jump To The Beat
Anita Ward – Ring me bell
Jimmy Bo Horne – Spank
Donna Summer – Bad girls
Santa Esmeralda – Don't let me be misunderstood
Lipps Iinc – Funkytown
Queen – Another One Bites the Dust
Cheryl Lynn – Got To Be Real
Prince – Kiss
Bob Marley – Could You Be Loved
Crystal Waters – Gypsy Woman
Black Box – Ride On Time
Snap! – Rhythm Is A Dancer
Snow – Informer
Alcazar – Crying at the discoteque
Alice Deejay – Better Off Alone
Culture Beat – Mr. Vain
Co.ro. – Because The Night
Corona – The Rhythm Of The Night
Ultra nate – Free
Spiller – Groovejet(If This Ain T Love)
Cunnie Williams – Saturday
House Of Glass – Discodown
Daft Punk – One More Time
Bob Sinclar – The beat goes on
Caricamento in corso...
ARTICOLI CORRELATI