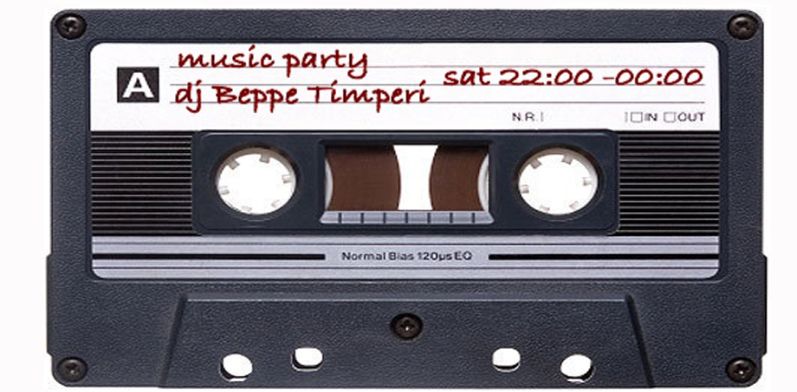 The Real Thing – Can You Feel the Force
A Taste Of Honey – Boogie Oogie Oogie
Bee Gees – You Should Be Dancing
Kool & The Gang – Celebration
Boney M – Daddy cool
The Brothers Johnson – Stomp!
Rockwell – Somebody's watching me
Coldcut – People Hold On ft. Lisa Stansfield
M.A.R.R.S. – Pump Up The Volume
Madonna – Lucky Star
Heaven 17 -Let Me Go
Bee Gees – You should be dancing
Whispers – And the beat goes on
Kool & The Gang – Fresh
Afrika Bambaataa – Just Get Up And Dance
Technotronic – Pump Up The Jam
Nightcrawlers – Push The Feeling On
Steve Silk Hurley – The Voices Of Life
Jestofunk – Can we live
Disco Down – House of glass
Tori Amos – Professional Widow Armand Van Helden Remix
Nerio's Dubwork – Sunshine & Happiness
Praise Cats feat. Andrea Love – Shined On Me
Spiller – Groovejet (If This Ain't Love)
Cornershop – Brimful Of Asha, Norman Cook Mix
Rockafeller – Skank by Fatboy Slim
Black Legend – You See The Trouble With Me
Madison Avenue – Don Call Me Baby
The Gypsymen – Barabarabatiri
Afromedusa – Pasilda
Caricamento in corso...
ARTICOLI CORRELATI