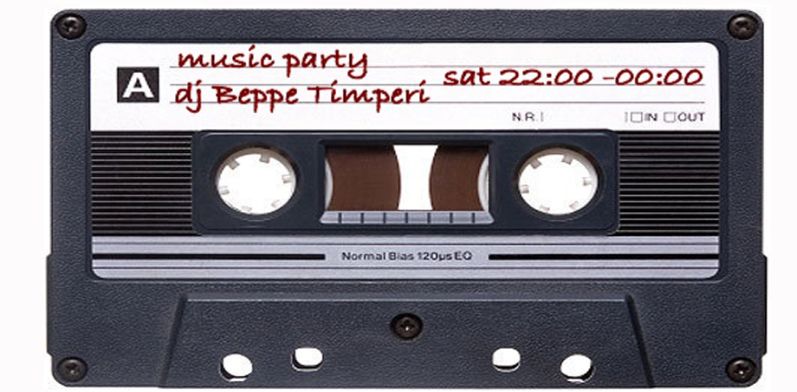 Donna Summer – I Feel Love
New Order – Blue Monday
Cerrone – Supernature
Michael Zager Band – Let's all chant
Bee Gees – You Should Be Dancing
Chic – Everybody dance
The Human League – Don't You Want Me
Bananarama – Venus
Communards – Don't Leave Me This Way
Jimmy Bo Horne – Spank
Donna Summer – Bad Girls
Santa Esmeralda – Don't let me be misunderstood
Lipps Inc.- Funkytown
Sister Sledge – American girl
Nuyorican Soul – Runaway
Indeep – Last night a dj saved my life
Michael Jackson – Bad
Crystal Waters – Gypsy Woman
Black Box – Ride On Time
Snap! – Rhythm Is A Dancer
Snow – Informer
C+C Music Factory – Gonna Make You Sweat ft. Freedom Williams
Robin S – Show Me Love
South Street Player – (Who?) Keeps Changing Your Mind
Praise Cats feat. Andrea Love – Shined On Me
Spiller – Groovejet (If This Ain't Love)
Cornershop – Brimful Of Asha, Norman Cook Mix
Beastie Boys – Body Movin'
Corona – Rhythm of the night
Ultra Nate – Free
Bob Sinclar – The beat goes on
Caricamento in corso...
ARTICOLI CORRELATI