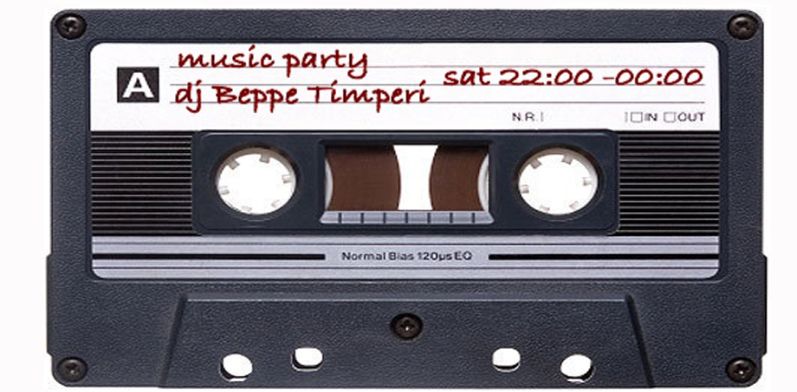 Gloria Gaynor – I will survive
Chic – Good Times
The Sugarhill Gang – Rapper's Delight
Jimmy Bo Horne – Spank
Donna Summer – Bad Girls
Santa Esmeralda – Don't Let Me Be Misunderstood
Lipps, Inc – Funky Town
Earth Wind & Fire – Boogie Wonderland
Sylvester – Do you wanna funk
Yazz – The only way is up
Eurythmics – Sweet Dream
Sister Sledge – All american girls
Nuyorican Soul – Runaway
Indeep – Last night a dj saved my life
Tom Jones – Black Betty
Basement Jaxx – Red Alert
Junior Senior – Move you feat
Joy Salinas – Rockin' Romance
CeCe Penniston – Finally
Co.ro. – Because The Night
Atc – Around The World
Todd Terry feat. M. Wash/J. Brown – Keep On Jumpin'
Deep Swing – In the music
Bobby Brown – Two Can Play That Game
Ultra nate – Free.
Jamiroquai – You Give Me Something [Full Intention Club RMX]
House Of Glass – Discodown
Junior Jack – E Samba
Martnin Solveig – Madan
kylie minogue can't get you outta my head
Planet Funk – Chase The Sun
Caricamento in corso...
ARTICOLI CORRELATI