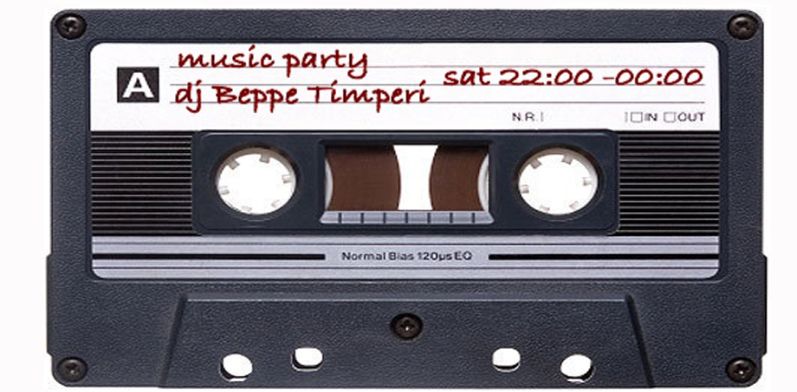 Peter Jacques Band – Walking On Music
Sylvester – Do Ya Wanna Funk
Yazz – The Only Way Is Up
Falco – Der kommissar
Joan Jett – I love rock roll
Queen – Another One Bites The Dust
Cheryl Lynn – Got To Be Real
Prince – Kiss
Bee Gees – You Should Be Dancing
Chic – Everybody dance
The Human League – Don't You Want Me
Bananarama – Venus
Communards – Don T Leave Me This Way
Co.ro. – Because The Night
Twenty 4 seven – I Can't Stand It
M&S Pres. The Girl Next Door – Salsoul Nugget
Madison Avenue – Don Call Me Baby
Blackwood – Peace
Atc – Around The World
Daft Punk – Around The World
Cunnie Williams – Saturday
Nerio's Dubwork – Sunshine & Happiness
Moloko – Sing in back
Tim Deluxe – It Just Won't Do
Alcazar – Crying at the discoteque
D Lacy – Hideway
Jack Floyd – Move Your Feet
Chemical brothers galvanize
Paul Oakenfold – Starry Eyed Surprise
Caricamento in corso...
ARTICOLI CORRELATI