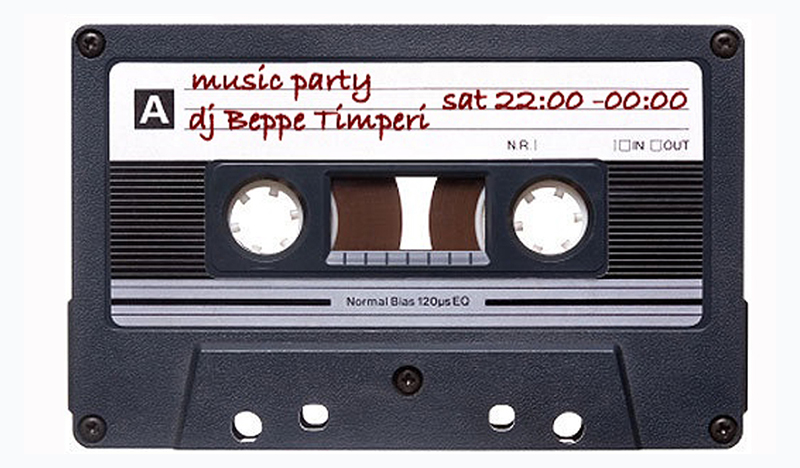 Aretha Franklin -Respect
Boney M. – Daddy Cool
The Brothers Johnson – Stomp!
Rockwell – Somebody's Watching Me
Mel kim – Respectable
Donna Summer – This Time I Know It S For Real
Human League – Don T You Want Me
Bananarama – Venus
Shannon – Let The Music Play
Musique – Keep On Jumpin'
Jimmy Bo Horne – Spank
Sylvester – You Make Me Feel
Aretha Franklin – Freeway Of Love
Jimmy Cliff – Reggae night
Ray Parker – It's time to party now
Rapper's Delight – The Sugarhill Gang
Wamdue Project – King Of My Castle
Everything But The Girl – Wrong (Todd Terry Remix)
The Supermen Lovers (feat. Mani Hoffman) – Starlight
Junior Senior – Move you feat
N-Trance – Stayin' Alive
Corona – The Rhythm Of The Night
Alice Deejay – Better Off Alone
Eric Prydz – Call On Me
Co.ro. – Because The Night
Twenty Four Seven – I Can't Stand It
M&S Pres. The Girl Next Door – Salsoul Nugget
Mousse T. vs. Hot 'n' Juicy – Horny '98
Black Legend – You See The Trouble With Me
Madison Avenue – Don Call Me Baby
Kylie Minogue – Can't get you out…
Planet Funk – Chase The Sun
Caricamento in corso...
ARTICOLI CORRELATI