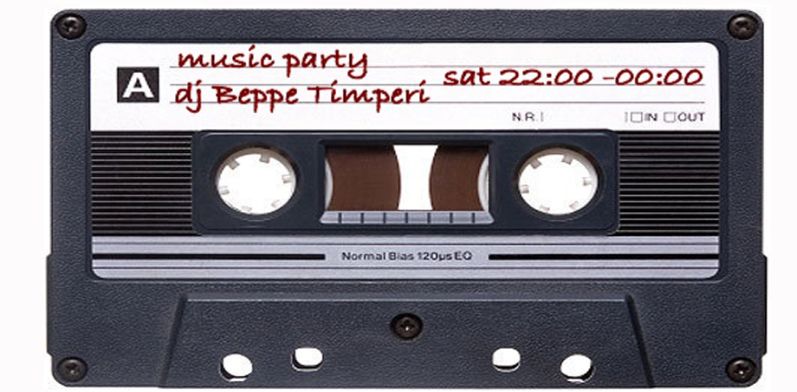 Patrick Hernandez — Born To Be Alive
The Communards – Don't Leave Me This Way
S-Express – Theme From S-Express
Barry White – My First My Last My Everything
Bee Gees – You Should Be Dancing
The Whispers – And The Beat Goes On
Kool & The Gang – Fresh
Coldcut – People Hold On
M.A.R.R.S. – Pump Up The Volume
Barry Manilow – Copacabana
Sister Sledge – All American Girls
The Salsoul Orchestra Feat. Loleatta Holloway – Runaway
Indeep – Last Night A DJ Saved My Life
Heaven 17 – Let Me Go
Armand Van Helden – U Don't Know Me
Cunnie Williams – Saturday
Duke – So in love with you
The Supermen Lovers – Starlight
Black Legend – You See The Trouble With Me
Madison Avenue – Don't Call Me Baby
Kylie Minogue – Can't get you out…
Culture Beat – Mr. Vain
Playahitty – The Summer Is Magic
Ice Mc – Think About The Way
Soundlovers – Surrender
D Lacy – Hideway
Jack Floyd – Move your feat
Phats & Small – Turn around
The Bucketheads- The Bomb
Deep Swing – In the music
Caricamento in corso...
ARTICOLI CORRELATI