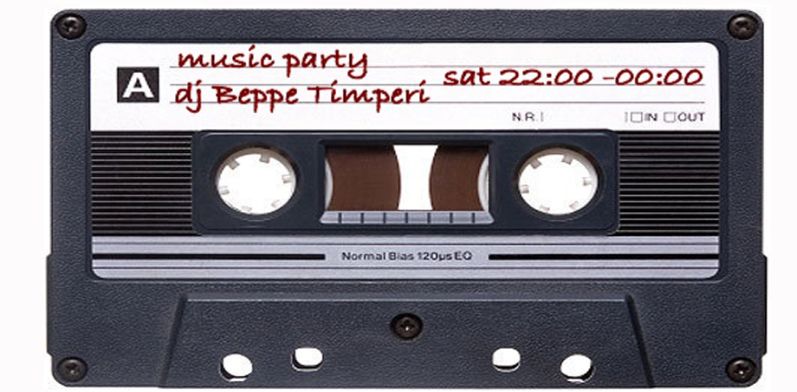 The Real Thing – Can You Feel the Force
A Taste Of Honey – Boogie Oogie Oogie
Bee Gees – You Should Be Dancing
Kool & The Gang – Celebration
Boney M – Daddy cool
The Brothers Johnson – Stomp!
Rockwell – Somebody's watching me
Mel & Kim – Respectable
Donna Summer – Hot Staff
S'express – Theme from s'express
New Order – Blue Monday
Dead Or Alive – You Spin Me Round
Bananarama – Venus
Fine Young Cannibals – She Drives Me Crazy
Imagination – Music & Lights
George Michael – I Want Your Sex
Afrika Bambaataa – Reckless
49ers – Touch me
Joe Smooth – Promised land
Db boulevard – Point of view
Praise Cats feat. Andrea Love – Shined On Me
Spiller – Groovejet (If This Ain't Love)
Cornershop – Brimful Of Asha, Norman Cook Mix
Rockafeller – Skank by Fatboy Slim
La Bouche – Sweet Dreams
Blackwood – Peace
Atc – Around The World
Soundlovers – Surrender
Madison Avenue – Don't Call Me Baby
The Gypsymen – Barabarabatiri
Pink Coffee – Another Brick in the wall
Eric Prydz – Call On Me
Caricamento in corso...
ARTICOLI CORRELATI